Las Vegas Hotels
Stratosphere Tower Hotel & Casino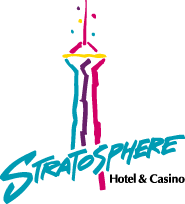 Stratosphere Tower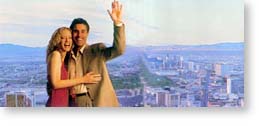 Prepare Yourself !
Majestic Heights - Incredible Sights
The top of the world at the top of the strip.
Feeling a little adventuresome? It's more than just a roller coaster when it's racing 909 feet above the ground, banking at 32 degree angles traveling on865 feet of track wrapped around the Stratosphere Tower.

After you've enjoyd all the excitement and adventure at the top of the tower make sure to check out our world class, "world's fair" themed casino and hotel. 24-hours of non-stop gaming action on 2 casino floors. All the games and slots you like the most.

WORLD CLASS HOTEL

When your ready to relax and unwind, you'll really appreciate the extra special attention services and ammenities you'll receive as a Stratosphere guest. We offer 1,500 designer rooms and suites.

WORLD CLASS SHOPPING

Like to shop? You'll love the Tower Shops at Stratosphere... shopping with an international flair. Stroll the city streets of Paris, Hong Kong, New York City, and more as you enjoy retail shops with panache? It's not shopping... it's an adventure!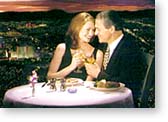 WORLD CLASS DINING

Top of the World Restaurant - dining 800 feet above the strip.

With our award winning chefs, phenomenal continental cuisine and attention paid to your every need and desire, we know that your meal will be one of the highlights of your Las Vegas visit.

World's highest thrill ride
World class specialty restaurants
1,500 designer rooms and suites.
King or 2 Queen beds
Tallest Free Standing Observation Tower in the US
Over 100 stories